Directions to make Candy Cane:
These 32" plastic candy cane are only available around the holidays. I purchased them at the Dollar Tree store.
If you use a low quality cheesecloth you will need to cut it wider and use more. I used Jaime's better quality cheesecloth. (www.country-whims.com) Be sure to buy plenty! Check my tips page on how to coffee stain alot of cheesecloth.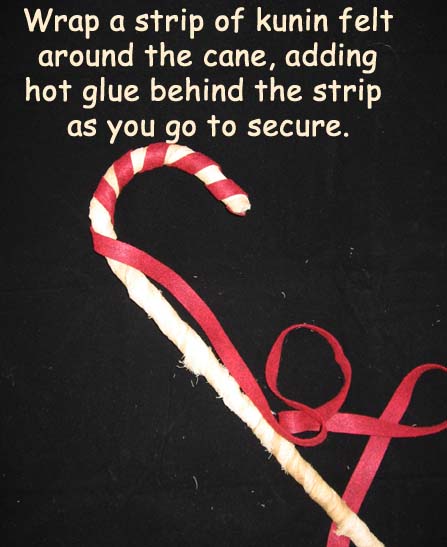 Tip: Using a rotary cutter and large mat makes cutting the red felt alot faster and easier!!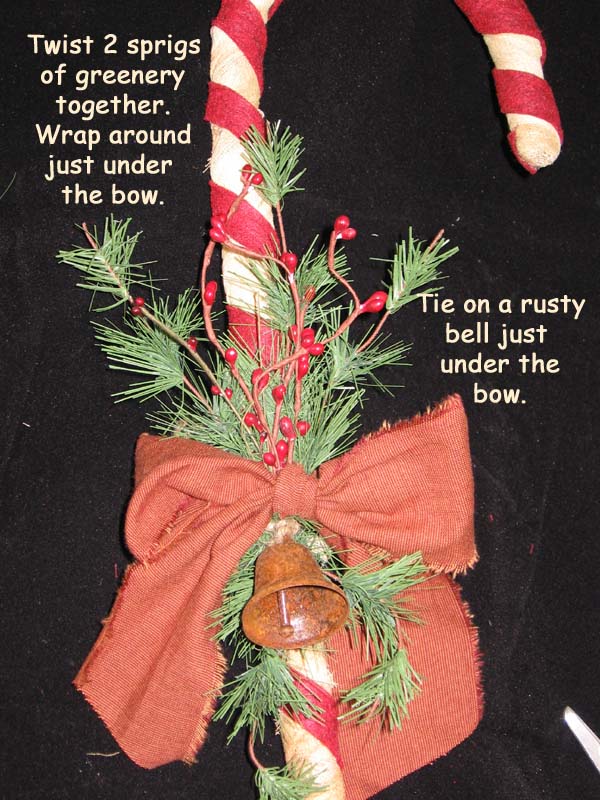 I used a large Liberty Bell, but have also used Silver Bells and larger jingle bells!
I have received many questions on how to make some of the HEADS using the styrofoam balls and Warm & Natural batting. Alot of you are concerned about a few puckers and lumps. Here are some pictures of how I make the heads:
First place the W&N batting in the palm of your left hand..........then place the styrofoam ball in the center.
Now holding the ball with your left thumb and index finger, gather up the fabric around the base of the ball using your right hand.
You will have a few puckers and creases, but I keep those to the back and there should be at least a small portion of a nice smooth surface for the front of the face.
As you can see, I have some wrinkles which will be the back of the head and will be covered by the scarf.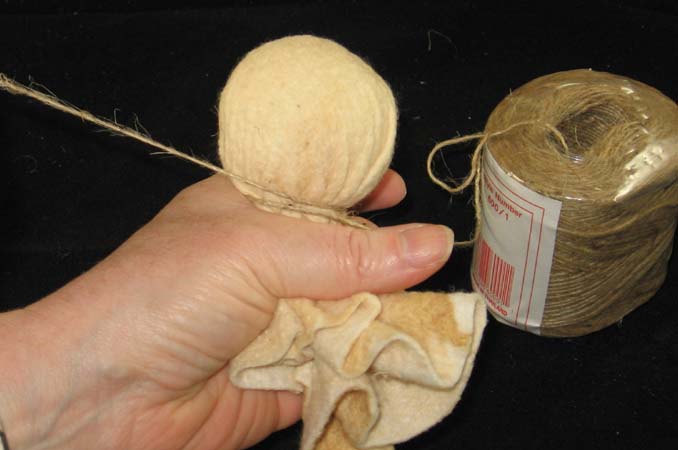 Now just wrap some jute around the base and make a knot to secure.
As long as you have a small area for the face that is smooth, don't worry about any other puckers or wrinkles.
This is a view of the back. Between the hat, scarf, or body of the snowman, you will never see any of the puckers.
This is the technique I use for the heads, but there certainly can be other maybe easier ways to do it. My daughter has her own way which is different than mine. Do what ever works for you.